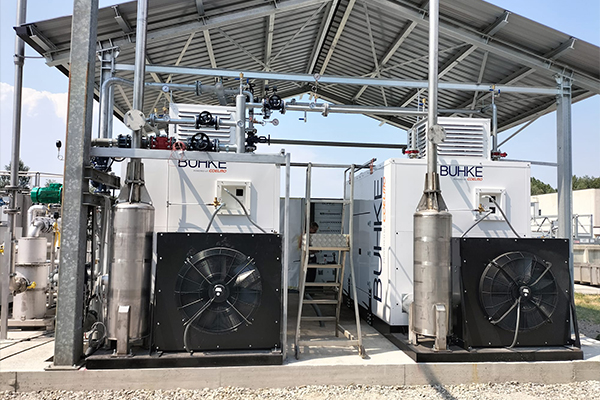 Design, production and installation of two Biogas-fueled Cogeneration Systems at an industrial civil wastewater treatment plant, each with a nominal electrical capacity of 80 kWel.
The Cogenerators produce low-voltage electricity and thermal energy, intended to self-sustain the anaerobic digestion process.
The two Cogeneration units are installed in soundproof enclosures and equipped with biogas pretreatment and dehumidification system.