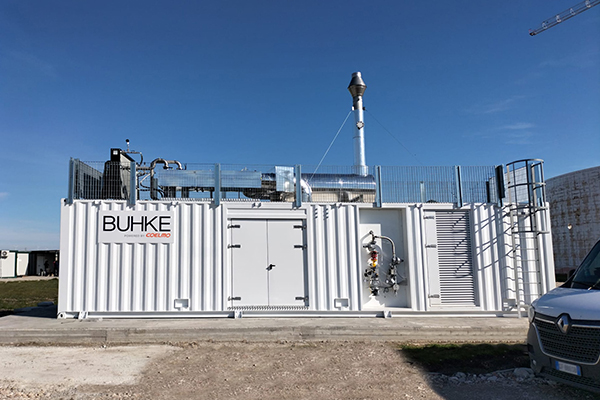 Design, production, and installation of a Cogeneration System with a nominal electrical output of 350 kWe for a biomethane upgrading plant and arranged for dual feeding of biogas from anaerobic digestion and biomethane.
The Cogenerator is installed in soundproofed container and equipped with heat recovery system from engine liners and exhaust gases, remote management and control system, and silenced muffler, capable of ensuring a noise level of 65 dB(A) @ 7 meters.

The scope of supply includes installation, technical supervision to the assemblies and commissioning of the Cogeneration plant.